We're Getting Mutants in the MCU - The Loop
Play Sound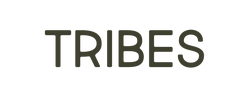 The competing teams in Suitman's Survivor are known as Tribes. Commonly, there are two tribes in a season, but there have been instances where three or four may be active at the same time. A tribe can have anywhere from five to twelve contestants at the beginning of the game.
Dividing Into Tribes
Most commonly, the tribes are divided by the producers before the game begins. However, there have been exceptions. Each Survivor season typically starts with 16, 18, or 20 contestants (Increased to 24 for Last Leap, Conqueror's Crusade, and Solomon Islands). The castaways will be then equally divided into their "tribes". These tribes are given unique names (based on local language, culture or history) and identifying colors which are used on buffs, insignias and also in the opening sequence. Most seasons feature two pre-merge tribes, however some have also had three, while two seasons started with four.
Tribe Switch
A tribe switch is the very first Survivor twist. The host asks the contestants to drop their buffs, signaling there will be a change in the nature of the tribes. For a tribe switch, the contestants will either end up at their original tribe or they will be swapped into another. If there is a switch, it occurs before the merge, commonly catching players off-guard. The logic of the switch is that the relationships from their first tribe will be tested in their new tribe, and will create additional possibilities when the tribes finally merge. Oftentimes, players who were not successful in their original tribe use the switch as an opportunity to create new bonds, and potentially last longer in the competition.
Mutiny
The mutiny is a variation of the tribe switch. This twist allows players to change tribes at will. Like a traditional swap, the "mutineer" must surrender his/her old buff and will be given the same colored buff as his/her new tribe. The Mutiny has a rarer occurrence than the standard Tribe Switch, having appeared only four times thus far in Vietnam, Second Chances, Last Leap, and Canary Islands.
Merged Tribe
The merged tribe is composed of the remaining members of the two starting tribes, and marked with a new colored buff, with challenges becoming individual. The castaways will stay in the tribe for the remainder of the game, although may be separated by the One Day Tribes twist. The merged tribe name is typically chosen by producers, although naming was handed over to the contestants in five seasons - Bingo vs. Suitman (Bae Yon Cae), Conqueror's Crusade (Ognob Mada), Solomon Islands (Trainwreckoning), Canary Islands (Phlophost) and Ragnarok (Eachles). In Unfinished Business, a One Day Merge occurred during the tribal phase of the game, which brought all the tribes together for a single group Tribal Council, reminiscent of the merge phase of the game.
Tribe Color
Trivia